4245 North Central Expressway, Suite 300 Dallas, Texas 75205
Dallas HR Staffing Agency, Temporary Human Resource Staffing, Temp, Temp to Hire and Direct Hire HR Staffing recruiters offer Dallas Human Resource staffing services and HR staffing for positions in Dallas. Frontline Source Group's Dallas team of Human Resources recruiters offer contract staffing for project-based HR positions, as well as direct hire placement solutions. We place Human Resources professionals in all areas of the U.S. and provide top talented candidates to find the perfect fit for great companies.

Our dedicated team of recruiters has the experience and expertise to find qualified candidates in all areas of Human Resources, including benefits, training, recruiting, payroll, generalists, compliance, and HR administration.
Frontline Source Group
4245 North Central Expressway, Suite 300
Dallas
,
Texas
75205
Phone: (214) 744-5627
Monday through Friday 7:30am-6pm
Human Resource positions we specialize in placing in the Dallas area include the following:
HR Manager
HR Generalist
HR Administrator
Recruiting Coordinator
Employee Relations
Risk and Compliance
Training and Development

HR Assistant
Benefits Coordinator
Benefits Administrator
Payroll Manager
Payroll Processor
Benefits Administrator
Corporate Recruiter
Contact your local Frontline Source Group recruiting branch today for all your Human Resources staffing needs and discover why the staffing resources we provide lead the industry.
Download Our Dallas Human Resources Staffing Agency Infographic Package
Texas, Oklahoma, Arizona, Tennessee, Colorado, Illinois, Georgia, Florida - Nationwide HR Human Resource Staffing Services in Dallas, Texas.
Frontline Source Group - Employment Agency - Dallas Best of Staffing
4245 North Central Expressway, Suite 300
Dallas
,
Texas
75205
Phone: (214) 744-5627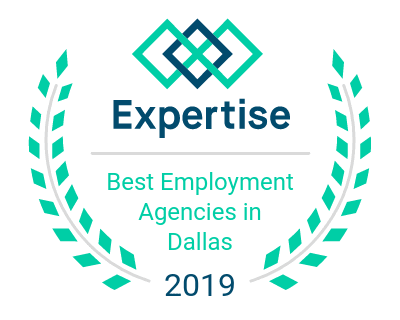 Dallas Temporary Agencies and Dallas Staffing Agency
Upload date: 2020-01-24
Frontline Source Group | Dallas Staffing Agency
"I was laid off in January of 2016. I did the online job finders, used my personal network to find possible jobs, etc... Even though I was going to interviews, the companies did not seem like they were a great fit for whatever reason. Other offers, I was making more collecting unemployment which is always depressing. Anyway, I received a call from Melissa letting me know she had received my email from a contact of mine and she said she had a great fitting job for me. Let me tell you something, these people at Frontline are incredible. I dealt mainly with Melissa Johnson and Bill Kasko, and it was amazing having them in my corner, working for me to get me back in the job market. With in two weeks I had an offer and a start date!! They are amazingly kind people that really make sure you find the job you want. I hope I do not have to use them again =) but would in a heartbeat if I ever needed a job again!!"
Date published: 06/23/2018
4.5 star rating based on 38 Google reviews